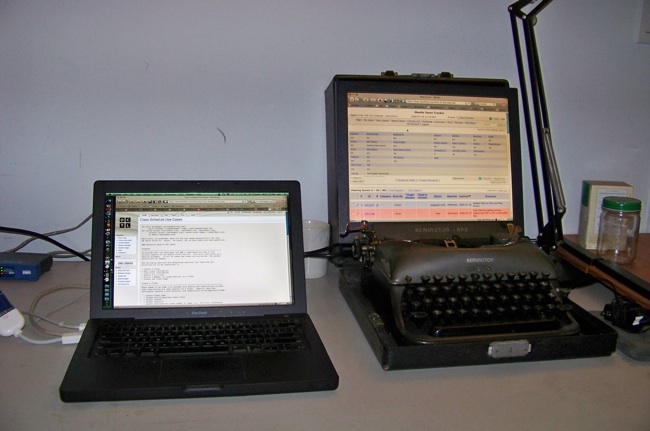 I picked up a small LCD monitor at this past month's Really Really Free Market.
It works great but did not have a stand. When I got it to the office, I spent a while working on different methods of propping it up, none of which really worked. I was resigning myself to the fact that I'd have to go out and buy something to mount it to the desk when I looked at the ancient manual typewriter I keep around and had an idea.
The monitor fits perfectly into the top of the typewriter box and the typewriter keeps it from falling down. The only down side is that I occasionally find myself reaching for the typewriter keys to reload the browser window on the second monitor (future project: make the typewriter work as a keyboard).